Please contact me if you are looking for writing that is: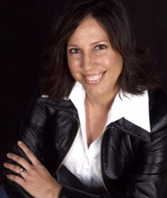 Creative.
The joy of writing starts with the challenge of linking sometimes unlike things to create a unique picture of your organization, program, or product. I'll use my creative writing background to come up with playful and visual concepts and text that will help your message stand out like a lone Indian paintbrush bloom in the center of a pasture of bluebonnets.

Clear.
I steer away from Engfish — writing that smells of being inflated with meaningless multisyllabic words. My writing is clean and simple so that busy people get your message fast and accurately. I have a proven track record of turning academic-sounding writing into documents that are easy to scan and read for today's "gotta have it now" society.

Connects to people.
The best writing touches people in some way. That is why I have spent all of my career writing for organizations that help improve people's lives. It's fulfilling when you know that your words can provide them an aha moment and help motivate them to make a difference in their or other people's lives. My writing style is informal and folksy and is ideal for organizations who want to connect with a lay audience.
I'd love to work with your organization. I have more than 20 years of experience in writing and editing newsletters, magazines, news releases, brochures, Web sites, e-cards, ads, direct mail, fundraising pieces, legislative communications, and special reports. This means I can immediately step in and complete long-term or short-term projects when your internal communications staff is overwhelmed with deadlines. I keep my rates affordable because I know that universities and other non-profits need to keep overhead costs to a minimum.
I look forward to working with you — e-mail me today!